Commercial Refrigeration in New England
We work hard to keep you and your business cool.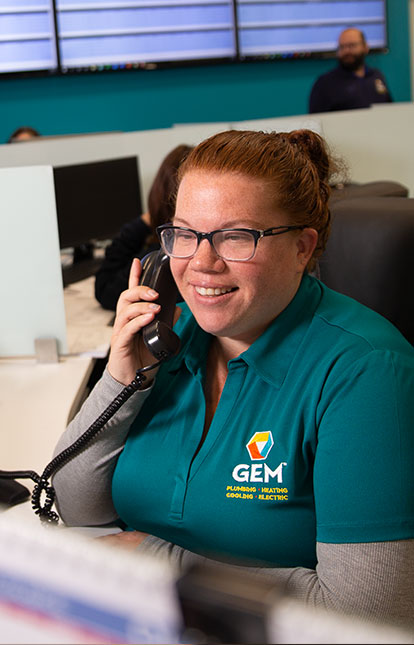 Questions? We're Here to Help!
Quality, Friendly Service in Southern New England
Our Commercial Refrigeration Services
At GEM, you and your greater New England business can rely on our refrigeration services 24/7. Whether you need equipment service or an emergency refrigeration system repair, our licensed technicians are on call to work at any hour, on any brand––all to make sure your inventory is kept cool and cared for.
Commercial Refrigeration Installation in Rhode Island & Massachusetts
Certain about the system your business needs, but unsure how to install it? From reach-in and walk-in units to chillers and supermarket rack systems, our team of refrigeration experts can properly assess and meet your installation and retrofitting needs.
Whether you run a grocery store, chain restaurant, hospital, or educational facility, our refrigeration services in Southern New England are here for you and the success of your business.
Commercial Refrigeration Repair
If any part(s) of your refrigeration and freezer systems are giving you the cold shoulder, our team is ready to tackle any repair job before it's too late.
Preventative Maintenance
Refrigeration systems call for regular maintenance, including cleaning and checking electrical connections, drain lines, compressor operations, calibration, and other parts prone to wear and tear––all of which our pros can do.
Commercial Refrigeration Systems
At GEM, we've got your refrigeration systems and needs handled to make your business is the best it can be:
Commercial Coolers
Keeping your products cool is our specialty. We're here to provide you with the medium-temperature refrigeration systems your business requires for storage and display. From refrigeration design to installation, your reach-in, walk-in, or restaurant cooler needs will be met.
Commercial Freezers
Thawing out your freezer options? GEM's got you covered. Our services include the design, installation, and maintenance of any low-temperature storage systems your business requires–whether that be a walk-in or display for frozen products.
Commercial Ice Systems
Ice production is as important as ice storage–that's why we offer cubed and shaved ice-producing equipment, as well as a variety of standard or custom storage options to make your company, doesn't slip away from its efficient ice-production needs.
Keeping Your Business and Budget Cool and Controlled
It's no secret that commercial refrigeration systems can come at a hefty cost. At GEM, our goal is to provide you with the most efficient and cost-effective approaches to enhance the operation, value, and durability of your refrigeration equipment.
Refrigeration Controls
For your refrigeration system to work at maximum efficiency, we install refrigeration controls that optimize and monitor everything from temperatures to fan speeds–all in place to minimize energy consumption and keep your products and space cool.
Energy Optimization and Retrofits
Saving energy means saving on costs–and we're all about it. Our GEM energy optimization team can offer solutions ranging from strip-curtains to LED lighting that will improve your system's efficiency and displays. The end-all-be-all is to prolong the lifespan of your refrigeration equipment and increase your company's value.
Process and Environmental
Our team of experts will make sure your business acquires the appropriate equipment while keeping your existing environmental chambers and chillers running and in top shape.
Custom Refrigeration
Your business is one of a kind––so why not make your refrigeration system unique too? GEM specializes in creating custom solutions! From process cooling to system design, our world-class engineers and our design-build skills will be sure to tailor your specific refrigeration needs, making your business as cool as it can be!
Why Go for GEM Refrigeration Services in Southern New England?
Our goal is to treat your business like the gem that it is. With our implementation of high-end refrigeration technologies, proud group of licensed technicians, and around-the-clock service, we are like the swiss-army knife of commercial refrigeration.
Call us today for any of your commercial refrigeration needs so we can do our best to keep your business cool, calm, and collected!
Ready To Talk To A Commercial Specialist?